Hey friends,
Ah, this week's movie is probably my most anticipated film release of the year!
This week had a lot of varying emotions, so I really can't wait to just relax and enjoy the weekend.
Just a reminder, we have the Sassy Book Club live show(s) today! We've talked about Vengeful on Kassie's channel, and are talking about Blue Lily, Lily Blue 10 central time on Spencer's channel. I hope you're all able to join us!
But let's get into this review!
---
Oh and how I'm going to do these posts to make them more than just movie reviews (since I'm just an average moviegoer at best and I don't know enough about movies to actually do reviews for them), I'm going to start the posts with some predictions/thoughts before we actually see the movie and then my thoughts after we see the movie.
So here are my predictions/thoughts for Fantastic Beasts: The Crimes of Grindlewald.
---
Predictions:
The baby nifflers may hit Minions status (cute, but not annoying…yet)
J Depp is gonna get too much screen time
Eddie Redmayne is gonna be precious

The new beasts are gonna be fun

Nagini is gonna be under used

Convenient loop hole with save Credence

Not gonna address Dumbledore's relationship with Grindlewald (a damn shame too)


I think I'll like this one, but not as much as the other movies

And a lot more than other people
---
Mini Movie Review:
Wow, so this movie was a messy messy ride.
I wanna preface this review by saying that I actually liked this movie, WAAAAY more than most people from what it seems like, but it was still a hot mess of a movie.
Okay, well that might be a bit harsh.
But wow was it pretty disjointed.
Oh and this review is gonna have spoilers. Sorry, I just need to talk about some things in detail.
Let's do this.
–> the plot <–
Let's start with the most glaring issue, this mess of a plot…if you can call it that.
This story felt more like a bunch of story lines Frankensteined together into a nonsensical and incomplete story.
The audience was bounced around from storyline to storyline pretty haphazardly and it was hard to get invested. The plots I was more interested in were glazed over in favor of other storylines and while I get why all the storylines were included, I wish that some were in a later movie and some were in the previous one.
I also feel like somethings were included purely to have an excuse to make more movies and some of the bIG REVEALS were not explored at all.
And one reveal that was just stupid and spat in the face of the cannon.
–> characters <–
Bless this film for not doing Newt dirty. I was so worried they were going to do something to wrong him, but bless they didn't. They just drastically underused him.
And most of the cast.
Honestly, I feel like people were either done dirty, drastically underused, or both.
Tina felt like she was included just to get Newt to Paris.
Nagini was included only to get us to go:
TBH, I think she was done the diritest. I think they could have made her compelling and interesting, but instead all she did was cry and chill with Credence for like 4 scenes. And that was it. Like she literally added nothing.
And I also have mixed feelings about her being a woman as Nagini was pretty black and white evil character and added to Nevil's big moment in Deathly Hallows but not I'm actively rooting for her so…
Dumbledore was also super under used. I hated his blood pack bs reason for not being able to beat Grindlewald.
I did like the bit with the Mirror of Erised. I didn't like that his relationship was only lightly hinted at, but it was more coded gay than I was expecting so hopefully they actually have the gull to expand on it in later movies.
Unlike most people, I don't totally hate Queenie's plot of going dark.
I don't love it, but I think it was kind of interesting. I hope it's explored more in later movies. I was actively rooting for Jake and Queenie, don't get me wrong, but I like the idea of watching the good get seduced by radical beliefs.
I also LOVED how Grindlewald used WWII to convince people to join him. I thought it was gruesome and manipulative and actually really worked.
But I have how black and white the villains were in this movie. Like Grindlewald literally threw his pet out the window when he was no longer useful, like the hell??? Even Voldemort had a pet.
–> that final twist <–
Okay, I think the moment that totally lost me was that awful last minute reveal that Credence is actually a Dumbledore.
Oh my god, I hated that so freaking much.
I know that name drop was just to get a shocked reaction, but it literally came out of no where and I hate it when a twist was included for the sake of a twist.
Also, why does Credence have Fawks?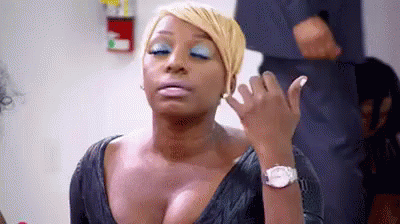 I'm not gonna lie, the whole who am I? motives that Credence had was probably the most compelling bit of this movie. I loved Lita's big reveal and finding out what was and wasn't true. But I hated where they took that. So freaking much.
–> misuse of magic <–
Okay, I think the last thing I want to touch on is how much the use of magic was drastically misused in this movie.
Like people were doing unforgivable curses left and right and I was like are they no longer a one way trip to Azkaban???
–> other random things <–
The cinematography in the first few scenes kept switching positions like Newt was on the left, then mirrored right, then left again and it was hella distracting.
For a movie called Fantastic Beasts, there weren't many beasts
And why the hell did the Deathly Hallows play such a role in the marketing when we saw the Elder Wand like 3 times and the first time I honestly thought he threw it into the water
Also, Grindlewald didn't commit many crimes in this movie, I'm just saying
Oh and I'm happy they didn't make the Nifflers annoying, but they could have showed up more than twice.
Final thoughts:
Overall, this movie was fun. If you're theater has a discount day, I recommend seeing it then. I think it was a good filler movie that will add a few hours of backstory when binging all the films, but there wasn't much to help this movie stand on it's own.
Despite me shitting on it for most of this review, I actually didn't hate this movie. I enjoyed going to see it and liked some aspects of it. I just wanted more though. I wanted more story, more time with the characters, more motive, just more.
I think once we have the rest of the movies, I'll be able to actually comment on how necessary this one is, but for now it'll stay here.
Oh and can JK not kill her cannon anymore? Thanks.
Rating: B 
---
Have you seen Fantastic Beasts 2?
What did you think?
Be sure to let me know below!
---
Next week's movie:
Bohemian Rhapsody