Hello friends,
First, unrelated but this week's Film Friday will be a bit late (either late Friday or early Saturday!), sorry!
We are officially one week into Tome Topple and I'm not gonna lie, I haven't done as much reading as I wanted to.
I started reading my first tome on July 2nd…FOUR days into the readathon. What's even more insane is that I still think I can finish the seven books I have on my TBR.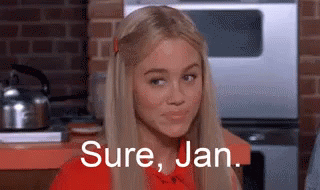 But let's jump into my progress update!
(Also, I left the info about the readathon and my TBR in this post, in case you didn't see my original Tome Topple post.)
---
More info:
What: A readathon dedicated to reading big books. For this readathon, a "tome" is any book over 500 pages, though they're pretty flexible. So if a book on your TBR is 480 pages, you're fine. Also, with the exception of the graphic novel challenge, this readathon focuses on full-length novels (and audiobooks). Short story and poetry collections do not count.
When: June 29th – July 12th!
Twitter: https://twitter.com/Tome_Topple
Sam's Offical Announcement Video:
The Hosts:
The Challenges:
Read more than one tome
Read a graphic novel (still over 500 pages)
Read a tome that's part of a series
Buddy read a tome
Read an adult book
Honestly, I'm not using the challenges to guide my TBR. That being said, I can probably get 2 or 3 of the prompts done with the books I'm interested in. [Future Becky here, I can actually get up to 4 done!]
---
My TBR:
My TBR:
---
My Progress:
June 29th: 0 pages read.
June 30th: 0 pages read.
July 1st: 0 pages read.
July 2nd: 155 pages read — A Discovery of Witches
July 3rd: 90 pages read — A Discovery of Witches; 129 pages read — My Lady Jane, 219 pages total
July 4th 🇺🇸: 362 pages read — My Lady Jane (Finished), 128 pages read — A Discovery of Witches, 283 pages read — The Last Magician, 773 pages total
July 5th: 39 pages read — The Last Magician (it was a busy day 😬)
Challenges Completed: 0, but once these books are done I will have 4 challenges completed.
Books Completed: 1!
Pages Read: 1,186 pages read (in four days too, not too shabby!)
---
Are you participating in Tome Topple?
If so, what books are you reading?
Let me know below!