Hey friends,
Happy Tuesday everyone! I hope you're all having a great first half of the week. I'm having a pretty good day. I am feeling a bit homesick for MN today since the 3rd of July is also such a fun time on the range and I really miss being a part of the small town celebrations.
Also, last week, I talked about some things that I was waiting to hear back from that would result in big changes and I have officially heard back. I will officially announce everything after I have a few more dates finalized. So, stay tuned for that!
---
For those of you not familiar with Top Ten Tuesday, it was a meme created by the lovely bloggers over at The Broke and the Bookish but was moved to That Artsy Ready Girl in 2018. Be sure to check out Jana's blog for prompts for the rest of the year!
This week for Top Ten Tuesday we're going to be talking about 10 books with red, white, and blue covers (for 4th of July here in the States).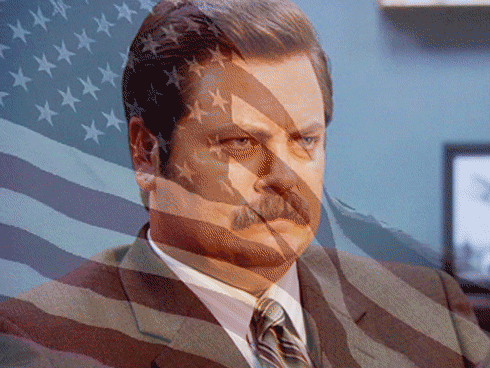 When looking through my shelves/Goodreads, I realized there were WAY too many books to choose from. So to help narrow it down, I only picked red, white, or blue books I rated over 4 stars.
As always, this list is in no particular order.
---
The books:
1. The Wicked Deep by Shea Ernshaw — This book is worth all the hype. I loved how atmospheric it was. It's pitched as Hocus Pocus in book form and yeah, that's pretty accurate.
2. Simon vs. The Homo Sapiens Agenda by Becky Albertalli — This wasn't a 5 star for me like it was for so many other people, but I still thought it was hella cute!
3. The Upside of Unrequited by Becky Albertalli — Now, this was a book that I really connected with! I identified with Molly so much while reading this book and enjoyed pretty much every second of this book. That being said, I the only thing that kept this from being a 5 star for me was the forced fight that is in every rom-com. This one felt so unnecessary and super forced. (I have a full review here if you wanna know my full thoughts)
4. You by Caroline Kepnes — This book is super messed up and the audiobook slightly creeped me out (the MC is named Beck and my name is Becky [my mom and Christian call me Bec] so it was actually like he was talking to/about me and it was hella weird). That being said, I really enjoyed this story. If you like messed up thrillers, you'll probably love this one too!
5. Gemina by Amie Kaufman and Jay Kristoff — Would it be a favorites list if the Illuminae files didn't make an appearance? This is the only book in the trilogy that's red, white, or blue so this is the one being featured. You all know how much I adore this series.
6. Genesis by Brendan Reichs — This series is turning into one of my few favorites. This series blends sci-fi and dystopian elements and has some mindblowing twists. I cannot wait for book 3 to come out! If you want my more detailed thoughts or to read my interview with Brendan, feel free to check out my full review here.
7. Sleeping Giants by Sylvain Neuvel — So, I often see this series pitched as the adult Illuminae files and I honestly think that's a disservice. The only similarity is the dossier style (though not even that is similar) and comparing the two is may set you up for disappointment. THAT BEING SAID, once you get into this story, it's so captivating! Both Sleeping Giants and Waking Gods had amazing last-minute twists that completely blew my mind. These books weren't 5 star reads for me, but this series is still a blast!
8. A Study in Charlotte by Brittany Cavallaro — This was such a fun reimagining of Sherlock Holmes. Charlotte and Jaime as such likable characters and the overall narrative was pretty solid. I think this is the best book in the series (though book 4 may be amazing, we'll see). If you like boarding school mysteries, retellings, or Sherlock, you'll probably love this book!
9. Strange the Dreamer by Laini Taylor — I've been raving about this book for over a year now. I fell in love with this story. I got so sucked into the audiobook and immediately fell in love. Now it just needs to be October so I can get my heart destroyed <again>.
10. The Mark of Athena by Rick Riordan — You guys know, I love Rick Riordan. Yesterday's post was about Rick Riordan. If you haven't read any Rick Riordan books yet, you seriously need to. This book does feature a character from mythology that I LOVE (despite my fear by of 🕷). Only con with this series, the term "schizophrenic" was used a few times to describe the split nature of the gods which really annoyed me — both due to the use of the word in general (and the negative connotations associated with it) and because it was not an accurate description of what was transpiring. But the term wasn't used that often and I was still able to enjoy this book/series.
---
What are some of your favorite red, white, or blue books?
Be sure to let me know below!